I promised you that this week I would post about my Soldotna Crop top. I wanted to do it Sunday, but then I got super sick and down in the dumps and I rested and focussed on getting myself better (and I'm on the mend!!). My trusty computer of almost 6 years also quit on me, so, you know, life happens and we have to just move with the ebbs and flows of things.  
Butttt....
Without further adieu, here is my baby, my little labour of love, my very first Make 9 project of the year.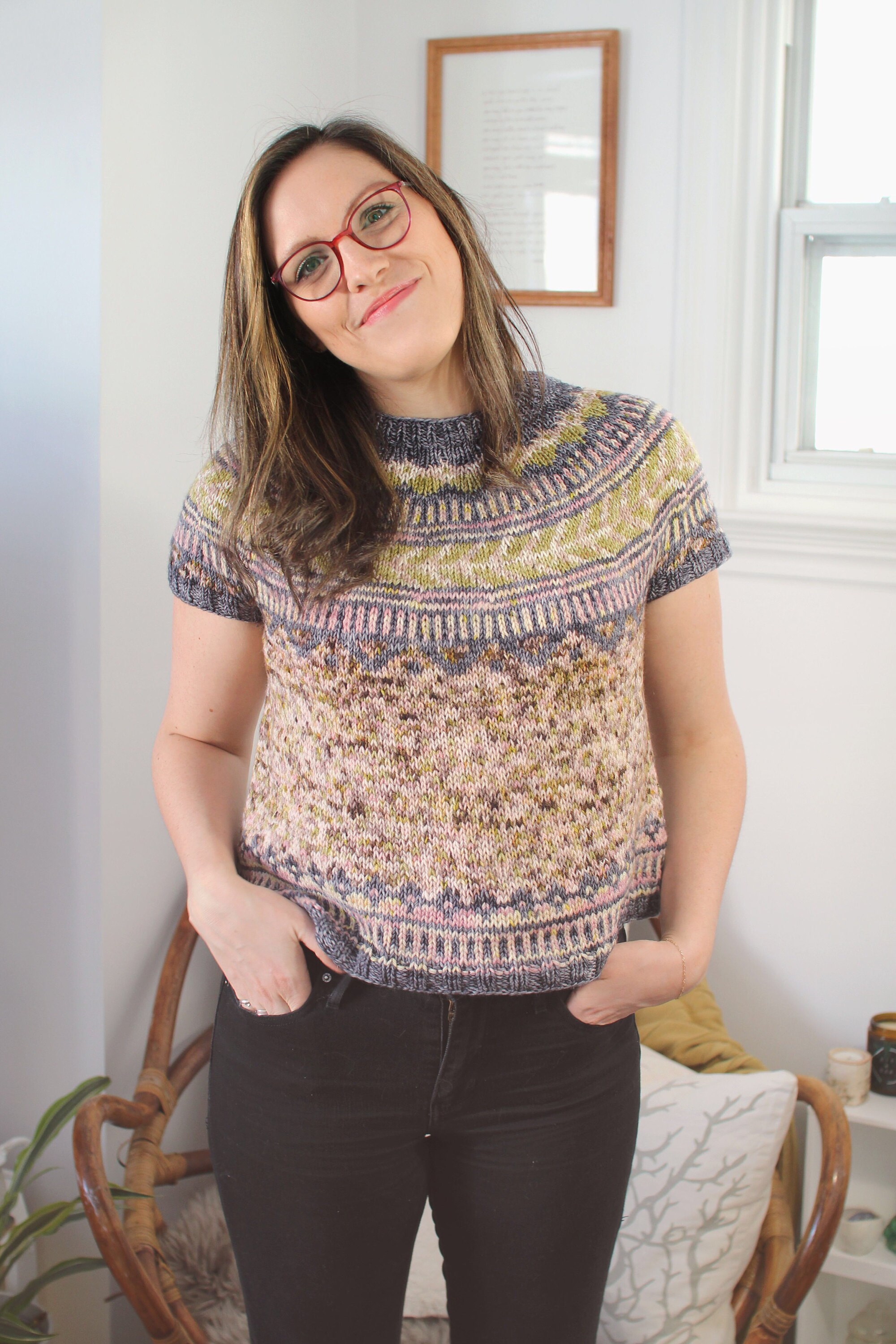 Here was my timeline:
December 31 - I caked my wool and printed off the pattern for the sweater
January 1 - I began the gauge swatch for the Soldotna
January 12 - I cast on the sweater (I know - this seems much later than I anticipated too!)
January 30 - I separated for sleeves!
February 12 - I cast off my sweater at 10:30pm, wet blocked it and then sat on the bathroom floor blow drying it so I could wear it to work the next day!!
I feel so smitten with this sweater. From my first plans for it to the finished product has been VERY different. It has been a true testament to allowing myself to deviate from the pattern a little bit, and to get really creative!
So here's what ended up happening: 
I was going to quickly run out of my two mini skeins of Log House Cottage Yarns (the creamy/mauvey mixed together).  
This meant adding in a fifth colour, and BOY AM I EVER GLAD I DID. The hand dyed pinky yarn from Mineville Wool Project was the best decision I made to incorporate into this sweater. It looks so so good with the boreal and lichen colour ways from Hello Stella (courtesy of my Boreal Box I got for Christmas from my parents = best gift ever).  
The pattern calls for a really cropped top. I'm all about a crop top, but this was SHORT. So I decided to add extra length to the body of the sweater.
To give the sweater even more length (and because I eventually won at a serious game of yarn chicken with the  Boreal colour way) I repeated the top diamond section and the stripes before I knit the ribbed hem. I drew the inspiration to do this from other makers' posts on Insta! I'm so glad I did this, because I think it ties in all of the colour work and adds a bit of extra personality to the sweater.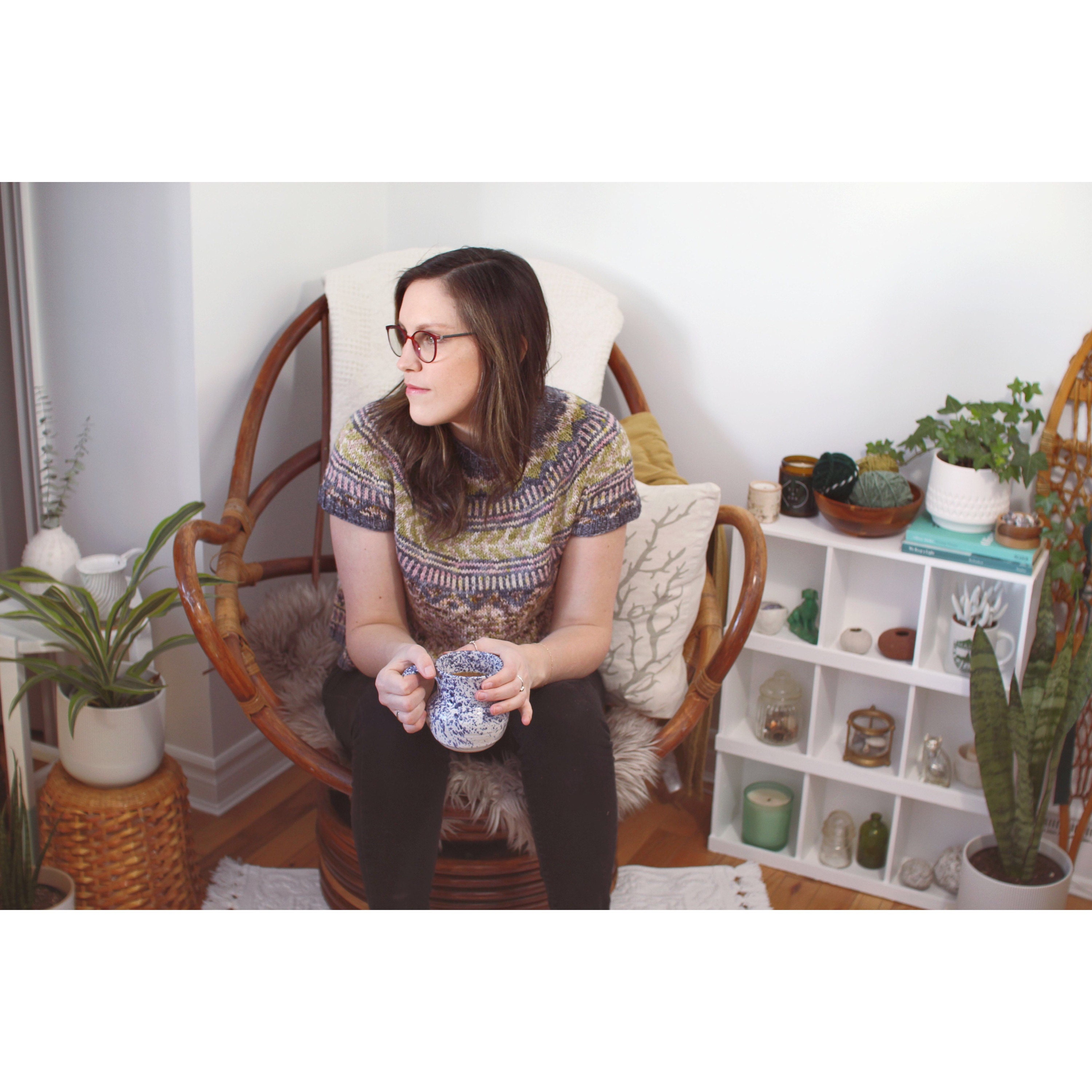 I feel so dang proud of this project. This was my very first colour work piece and the first of my nine challenges I wanted to overcome this year with my Make 9.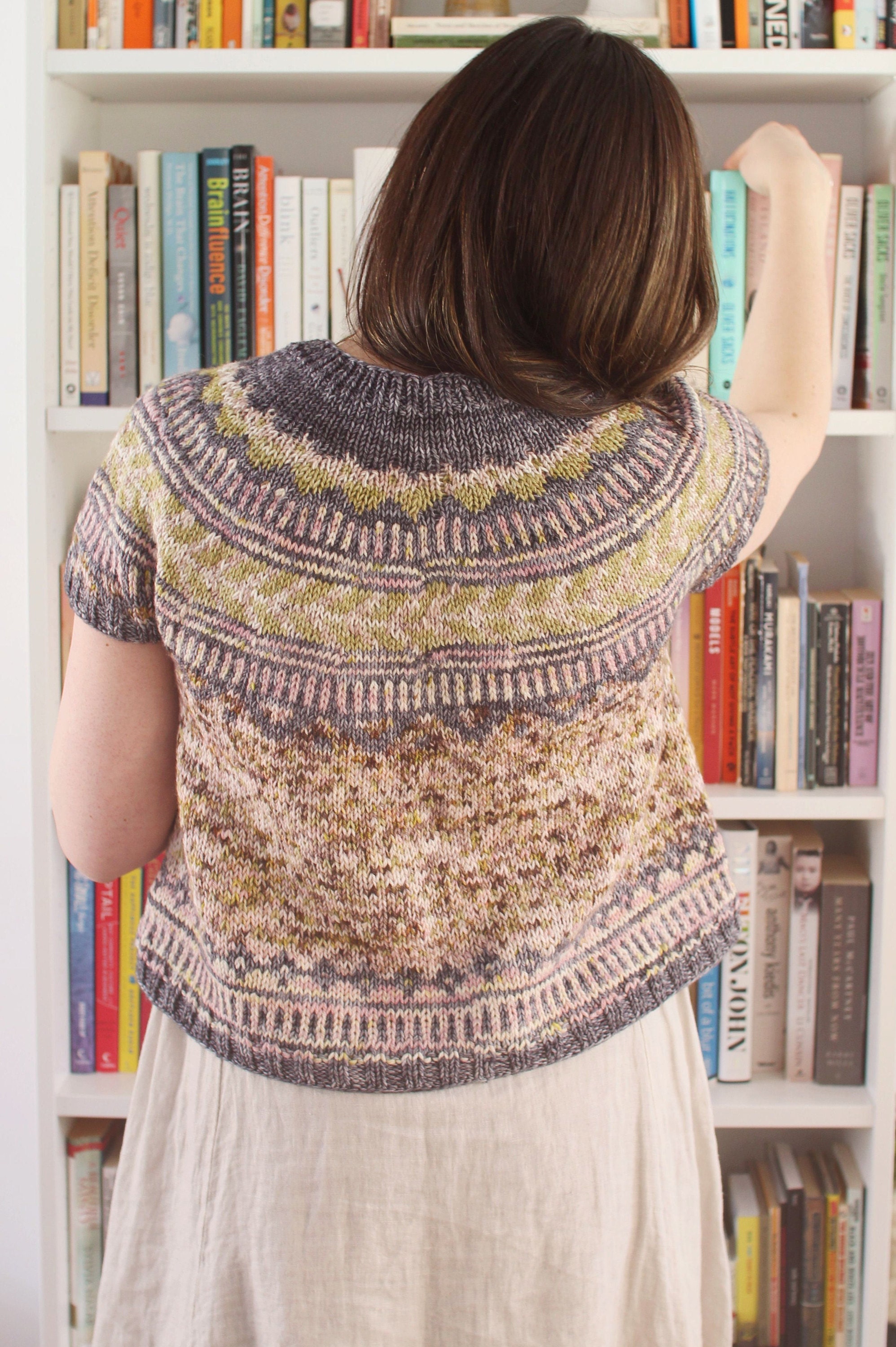 Thanks so much for following along on this maker challenge. As always, if you want to share your own projects for this year, tag me on Instagram @louis_and_jane and use #ljmakenine!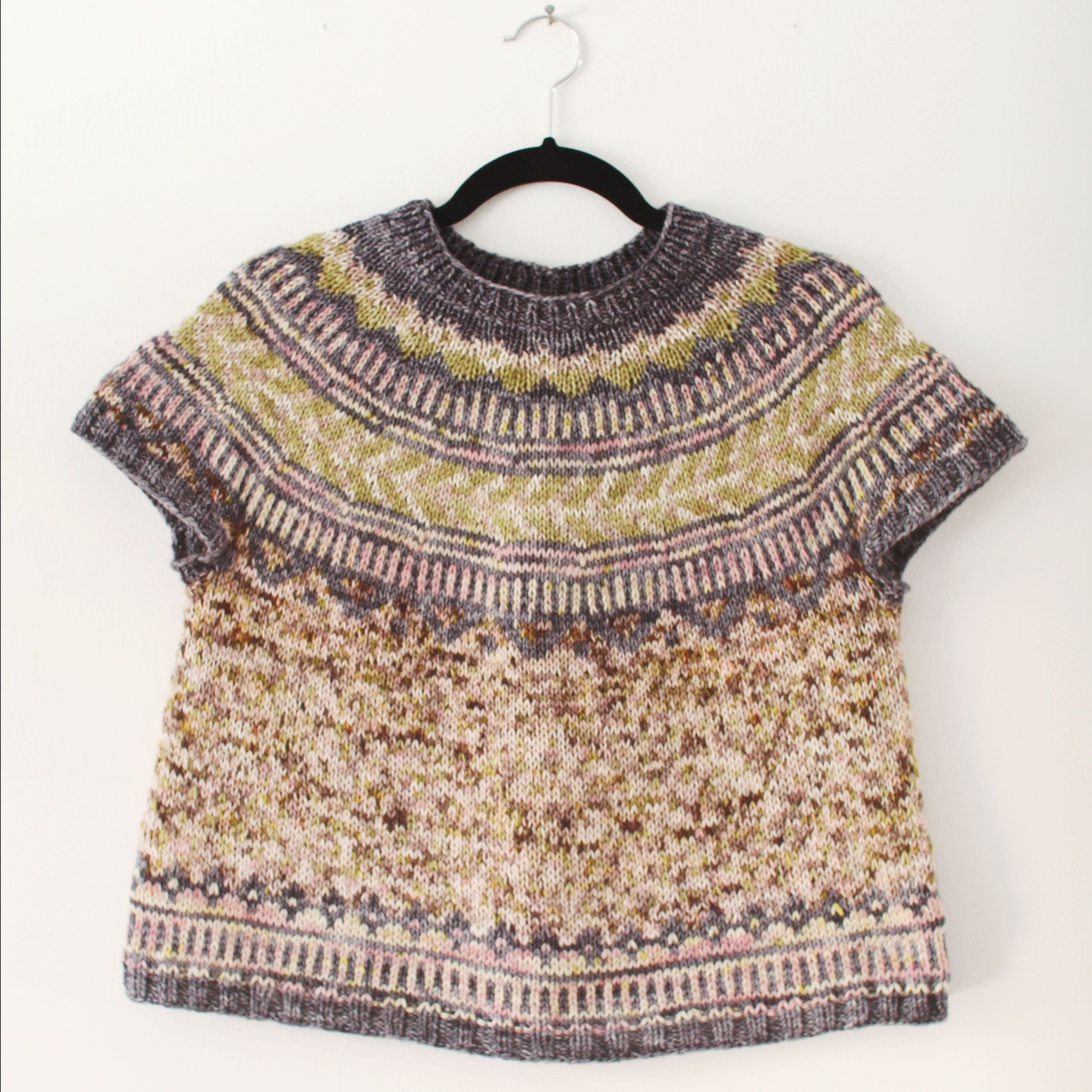 **photos by Maggie Henry