My Soldotna Sweater progress had been put on hold... 
...and over the last week and a bit, I've been making tiny woolen nests and joey pouches for Australian Wildfire Relief with the Animal Rescue Craft Guild. My heart has been shaken with the devastation that is happening to our neighbors, and this is one small way I knew I could contribute to making things a little bit better amidst a tragic situation. With the help of some really amazing people (Paige and Sarah, I'm looking at you gals!!) we were able to send a parcel from PEI to Australia on Wednesday.   
Once I was able to shift my focus back to making things for me (so selfish, I know), I swatched for my Soldotna Crop and lo and behold, I got my gauge right on the first try! Now normally I don't gauge swatch (because I like to live dangerously, and also I'm impatient when it comes to things that seem trivial but neccessary), but holy cow does it ever provide peace of mind when working up your project knowing it will fit the way it is supposed to.  Who would have thought!!!
I initially had picked out my four colours for this sweater, but as I was working up the first few sections of colour work, I knew that I was going to quickly run out of yarn from my two mini skeins. The section of the sweater with vertical striping was going to use it all up, so in the spirit of keeping things symetrical and an excust to purchase even more yarn, I headed to my local yarn shop and came away with a perfect solution!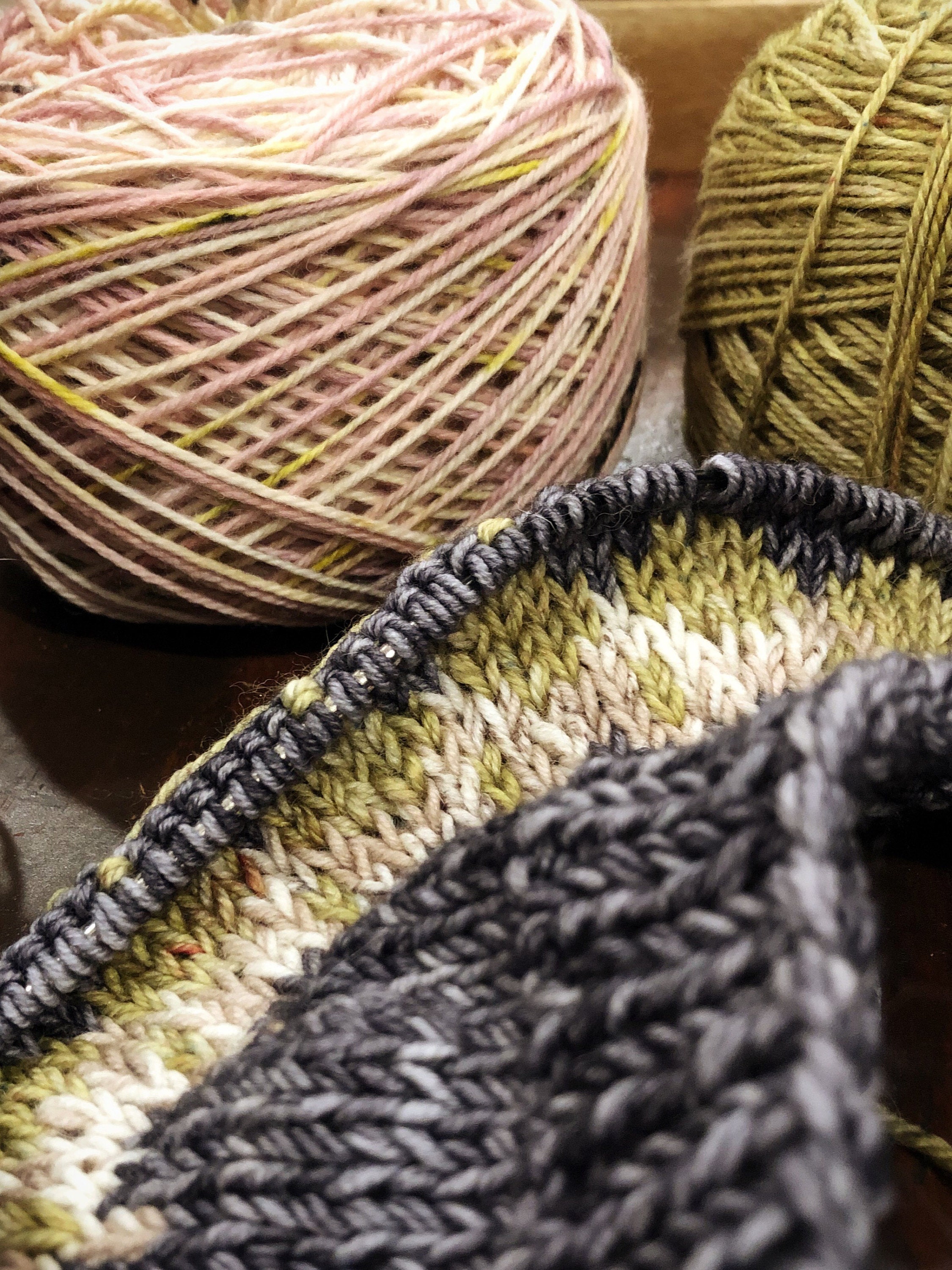 This new wool is from Mineville Wool Project in Nova Scotia. It is also a fingering weight which I will hold double like the others. There are subtle pinks, yellows and grays in this one which I think will work really nicely with the other colours I had chosen. I initially went stash diving for this one, and had tried out a bright yellow, but it was too much contrast for me. I wanted these colours to remain soft and neutral and melt together. The yellow was too much of a punch and stood out in a way I didn't like.  I'm using the new addition for the vertical stripey bits with the charcoal, and I will keep the mini skeins I started with for the other smaller colourwork patches. 
I'm so pleased with how this is turning out so far - and it is working up FAST. The chart is actually so easy to read, and follow along with. It is defiitely a knitting win when you don't feel frustrated trying to read and understand a pattern!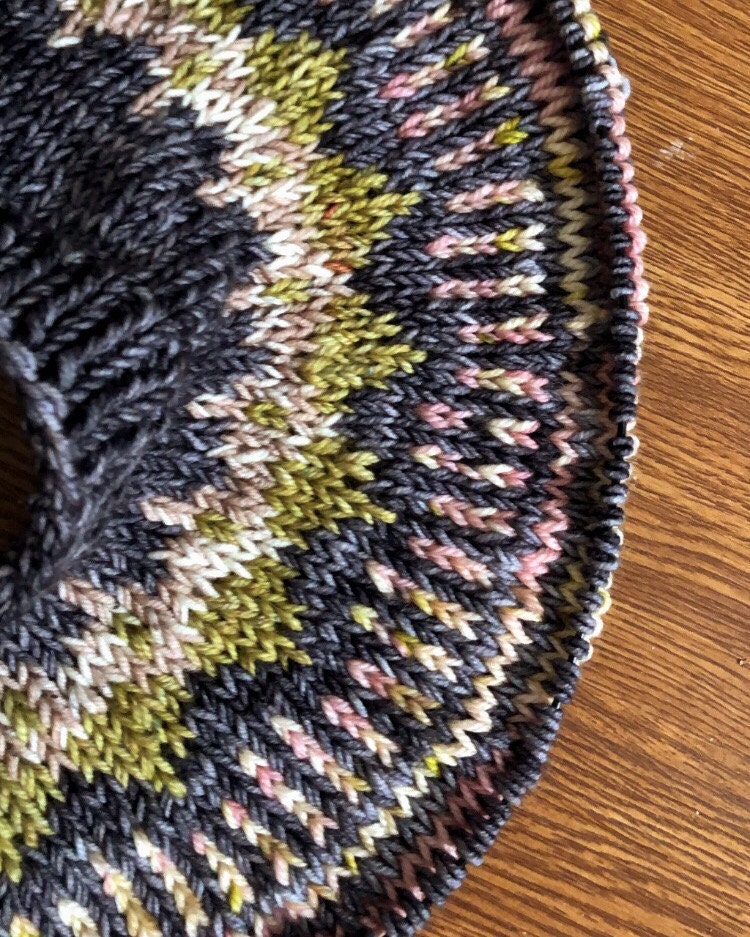 It's going to be soooo pretty!! 
xx Laura